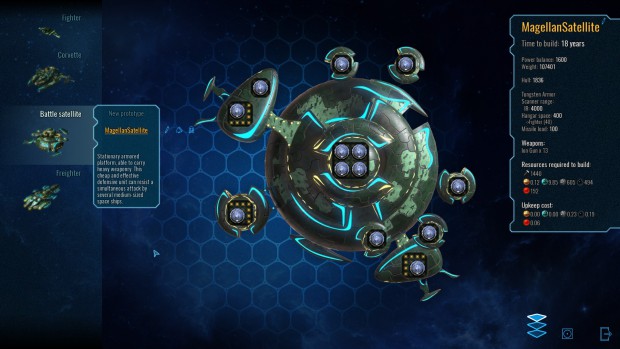 Polaris Sector has been released two days ago but the community is already active.

The first mod for Polaris Sector has seen the light! A useful pack of premade Satellite designs! To have them in game just extract the files to your Documents/My Games/Polaris Sector/DESIGNS folder.
These satellites are available for every race and are built with starting technology, each of them heavily armed with ion guns, missiles, and able to house storms of fighters!

You can get the mod here.

It's extremely easy to make your own ship designs and share them with other people. All your ships' designs are saved into the Documents/My Games/Polaris Sector/DESIGNS folder, along with an info.txt file. The *.ds files can be easily exported and used by other people if shared.

The game overall is highly flexible and moddable, and it's possible to edit almost all aspects of the game. A total overhaul by Nomada_Firefox is in the making, and if you are interested in learning more about modding the game, you can read this useful guide written by the same user.

Last but not least, in case you missed the extremely informative stream run by David from Slitherine, you can watch it here!